QUITE THREE YEARS OF REFIT, BANK'S REPOSSESSED, FAST SELL

PRICE: 2,400,000 EUR, EU VAT NOT PAID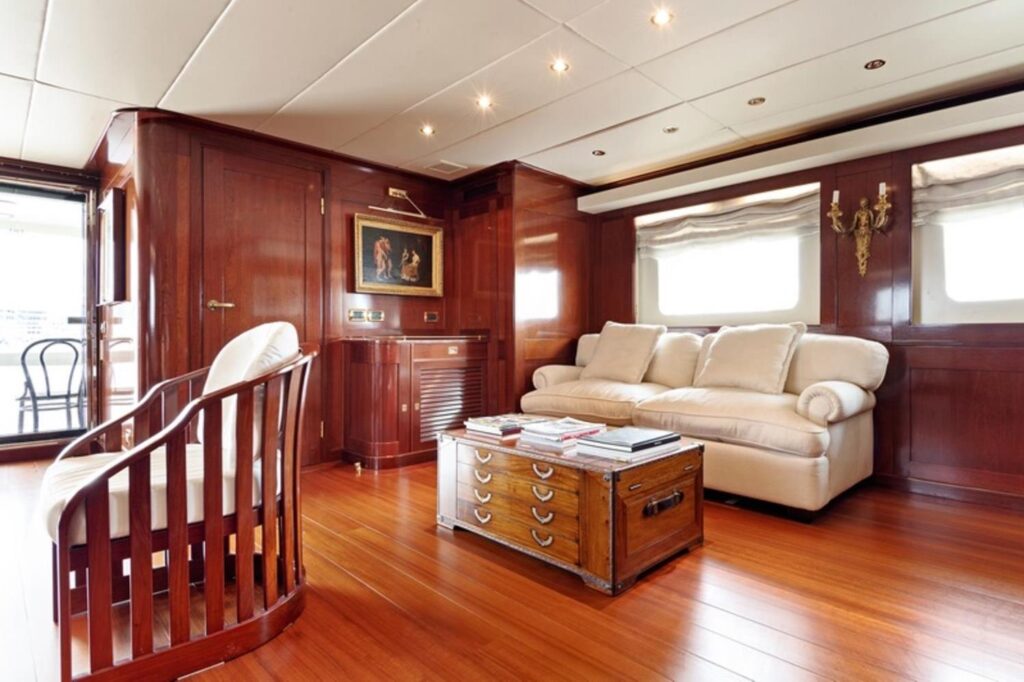 Ariete Primo is a 44.20 m deep-sea steel tugboat built by Dunston (UK) in 1967, converted in 2007 in a luxurious Mega Yacht, maintaining the style and flavour of a tug, apparently.The complete refit included totally new machinery and equipment, apart from her powerful engine and propulsion system, a Ruston nine-cylinder engine that delivers 1703 kW (2317 hp), in perfect order.12 guests can be accommodated in six staterooms including an owner's suite with a private deck.Consumption 250 l/h at 15kn at 600RPM, RI/(LR) ClassMore original pictures on requestUpper deck with master cabin and toilette, master saloon, office, bar, home cinema and private deck.Fast sell!

Quite three years of refit involving more than 100 people. The story of the re-birth of Ariete Primo.
Ariete Primo, is a tug boat built in 1967 by the English shipyard, Richard Dunston Ltd. For decades it serviced the ports of the world before entering into retirement.
In 2004  some incredible restoration work begun on her for almost 3 years.
The transformation was marked by an overriding commitment to balancing past and present, along with a complete overhaul of the interior. A great love of history and the boat itself were the distinguishing features of the structural renovation work carried out by a professional team to render the 44-metre Ariete Primo (9.45 metres in width) both comfortable and welcoming. As such the binnacle, the anti-fire springal and the large lookout are all original. As is the "Panama Eye", the distinctive oval opening from which the sailor looked out to better assist the captain in navigating the snares of the canal.
Bank's repossessed, fast sell. Excellent deal!
LOA: 44.20 m
BEAM: 9.45 m
DRAFT: 4.20 m
CRUISING SPEED: 12 kn
MAX SPEED: 15 kn
ENGINES: 1 x Ruston & Hornsby 2700 hp